Facility Guide and Features
Patient Support & Inquiries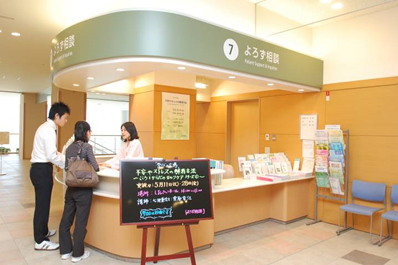 At the Shizuoka Cancer Center, the Patient Support & Inquiries has been to respond to fears and anxieties that patients and their families may have. Dedicated medical social workers and nurses listen to the patients, think with them, and help resolve their difficulties. Please speak to the Patient Support & Inquiries if there is anything unclear about the course of treatment or examinations. Those who cannot speak Japanese are requested to bring their interpreters.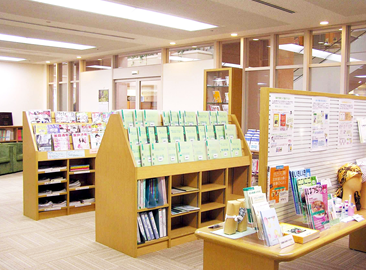 The Shizuoka Cancer Center provides a library called the Asunaro Library for patients, their families and the local people of Shizuoka. Those who have registered with the library can borrow books. ID card will be needed in order to register, and your library card will be issued upon registration. It carries about 7,700 books, 1050 videos & DVDs and other audiovisual programs, magazines about cancer and other general issues, and also 6 newspapers.
Multidisciplinary Team Approach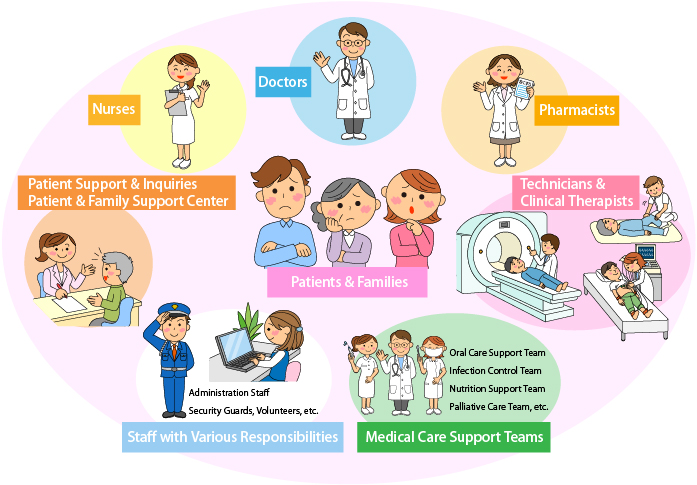 Multidisciplinary medical team care is provided at the Shizuoka Cancer Center.
The team is comprised of doctors, nurses and other healthcare professionals.
Proton Therapy
Proton therapy is a form of corpuscular radiation therapy in which the diseased area is irradiated with protons (hydrogen atoms that have had their electrons removed).
I. Applicable Conditions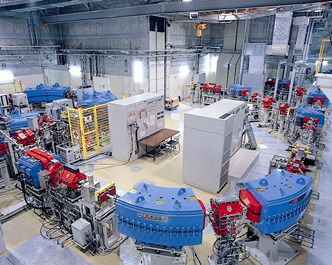 Patients who can undergo proton therapy are those with cancer in ear or nose, non-small-cell lung cancer, prostate gland cancer or other solid cancers.
The consultant group examines first to see the applicability to the therapy. Prerequisites for the treatment are a clinical significance in localized treatment and the fulfilling of certain medical technology conditions. A decision as to whether or not treatment is suitable will be made based upon the criteria of each disease and the patient's clinical history.
Ⅱ Treatment costs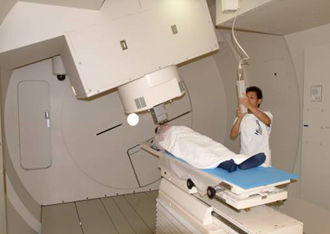 Our proton therapy was officially certified as a sophisticated advanced treatment by the Ministry of Health, Labor and Welfare of Japan in January 2006.
The basic charge for proton therapy is 2,400,000 yen.
The ceiling cost for proton therapy (basic cost plus radiation fee) is 2,800,000 yen.
(Any treatments required other than proton therapy will be covered by Japanese public medical insurance.)
Palliative Care Unit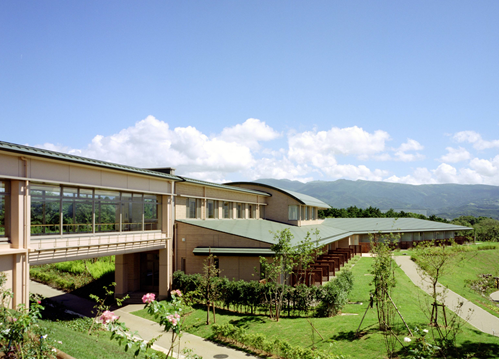 Palliative care improves the quality of life for patients and their families who face life-threatening illness, by providing pain and symptom relief, and spiritual and psychosocial supports from diagnosis throughout the course of illness.
The Child Life Specialists provide unique support for children whose parents are cancer patients with serious conditions.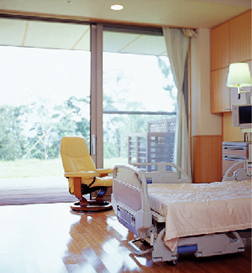 There are 50 private patient rooms in the Palliative Care Unit including 25 in the annex. They have been designed to provide a healing environment in line with the wishes of families.
The Annex, which is built mostly with wood, has a warm atmosphere, and includes a multi-purpose hall, a Japanese-style tatami room and a garden. Patients can access to the terrace directly from their own rooms.
Hospital with Art & Gardens
Surrounded by trees and plants forming a natural garden, we seek to create space where people can relax. Patients can listen to the sound of water trickling down from the little waterfall in the central garden, or the trees rustling in the wind, and can also enjoy sunlight as they stroll around.